Downtown West Palm Beach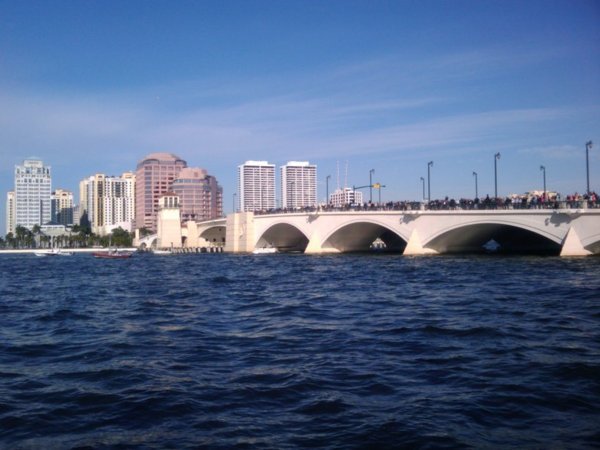 Click here for a discussion of the downtown curfew

Click here to reach the Downtown Neighborhood Association website

Click here for a description of the Okeechobee Blvd. entrance to the City of West Palm Beach

The core of downtown West Palm Beach covers a relatively small area that can be traversed on foot from one end to the other in less than 30 minutes. The borders are Flagler Drive (eastern), Okeechobee Blvd. (southern), Australian Avenue (western), and Banyan Blvd. (northern). This downtown area has everything needed to live, work, and play, without ever getting into an automobile. It's a quaint little town and an exciting metropolis in one neat little package.
This website focuses on Clematis Street (located on the northern side of downtown), which is the historical and civic center of West Palm Beach. The website also provides some coverage of the dynamic City Place shopping and entertainment district on the southern side of downtown. These are the two well-known centers of activity in downtown West Palm Beach. However, there is plenty more stuff in downtown West Palm which is not located in one of these two major hubs. This page will be devoted to coverage of aspects of downtown West Palm Beach which are not located in the immediate vicinity of Clematis Street or City Place. We will also cover issues that impact the entire downtown.
To start, below is a picture taken from the roof of the new Two City Plaza condominium building, located on Okeechobee Blvd. in downtown West Palm Beach. The view is looking toward the east, over the office building of Phillips Point, which is located at the corner of Okeechobee Blvd. and Flagler Drive on the intracoastal waterway. Beyond is the intracoastal, the island of Palm Beach, and then the ocean. This is a spectacular view which really gives you a good idea of the great location of this terrific city.
The second picture below was taken from the Phillips Point Club by the Breakers (at the top of the Phillips Point office tower). This shows the view looking north along the West Palm Beach waterfront. The picture was taken during a Downtown Neighborhood Association event -- any of our readers who live in the downtown or have other downtown connections are definitely encouraged to join this organization (a link to their website is near the top of this webpage).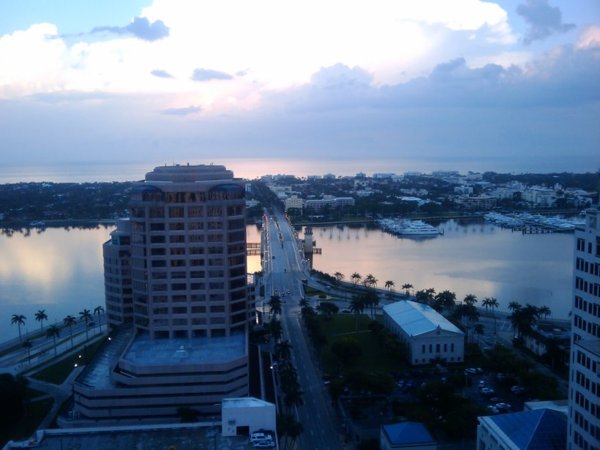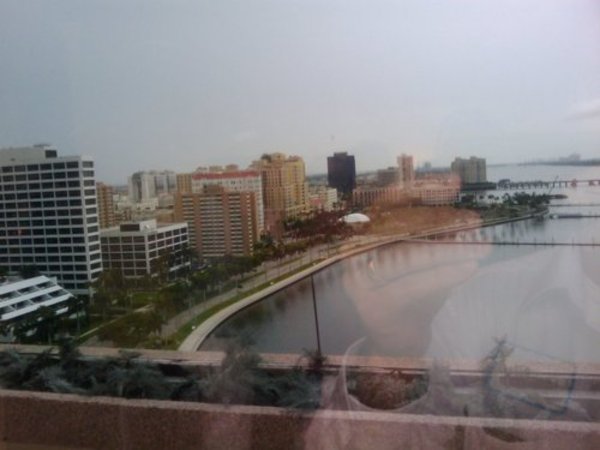 Below is a picture taken from the Breakers Ocean golf course (part of the Breakers Hotel) on the island of Palm Beach. From various of the fairways on this course, you can see some nice views of the skyline of downtown West Palm Beach.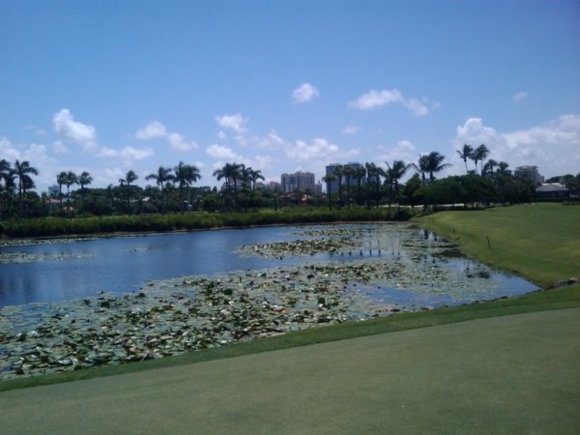 Below are some pictures of the West Palm Beach downtown waterfront along Flagler Drive, during the set up for the 2009 4th of July annual celebration called "Fourth on Flagler".