Clematis Street 700 block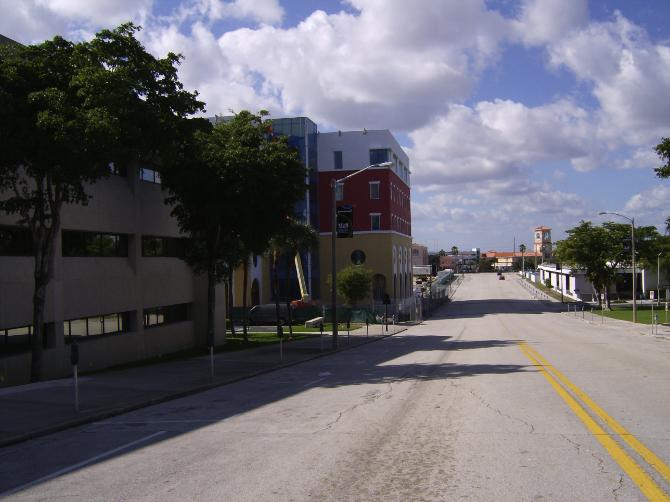 The first picture below is the train station (Tri-Rail, Amtrak, Greyhound, etc.) This is located right at the end of Clematis Street. You can get to Clematis Street simply by going to the Tri-Rail station nearest to you, and taking the Tri-Rail to the West Palm Beach station. Then you'll be right here at this station, at the western end of Clematis Street. The second picture shows the view looking from the train station toward the east up Clematis Street. Enjoy the walk! The third picture below shows the great new Palm Beach County Health Department building which has really improved the 700-900 block of Clematis Street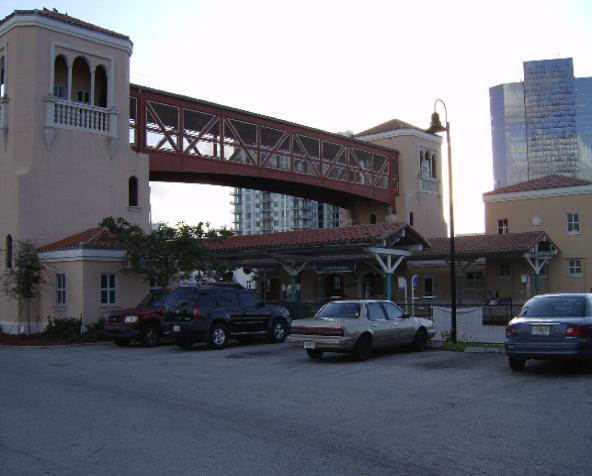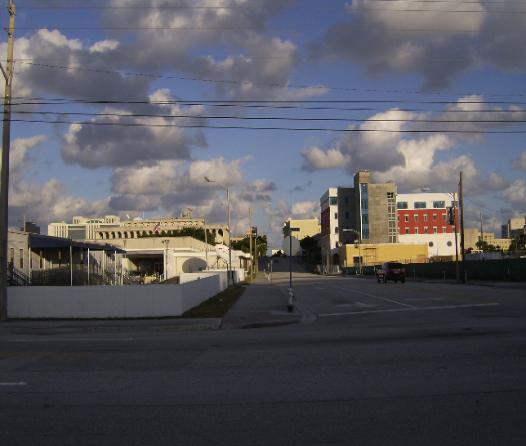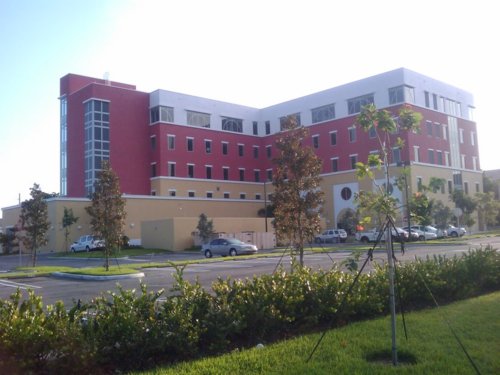 Click here for a June 2009 update regarding Amtrak


West Palm Beach has a distinct mass-transit advantage over the other cities located in South Florida. The major North-South passenger train (Tri-Rail) runs right through downtown West Palm Beach, while it's stops are a bit to the west of most of the other major downtown areas. Anyway, as you can see, the Tri-Rail stop is right at the western end of Clematis Street, in the middle of downtown West Palm Beach, just 7 blocks from the eastern end of Clematis Street at the intracoastal waterway, and 3 blocks from CityPlace. Thus, it is very easy to get to West Palm Beach by train. Conversely, it's easy to get from West Palm Beach by Tri-Rail to most other points in South Florida. Just take the Tri-Rail south and eventually you'll end up at Miami International Airport, the last stop. Or you can reach downtown Miami, simply by transferring to the Miami-Dade Metro-Rail at the Metro-Rail station a few stops before Miami International Airport. The entire trip to and from Miami-Dade on Tri-Rail will cost you just four dollars on a weekend. Below is what you will see when you get to downtown Miami. Note that the City of Miami, which already was a city at the start of the 21st century, was transformed into a much larger-looking city in the Florida building boom from 2002-2006. Now it almost resembles Manhattan in some ways.

Click Here for the Best Miami Beach Hotel Deals!



Click here to find out about a trip down I-95 to Miami Beach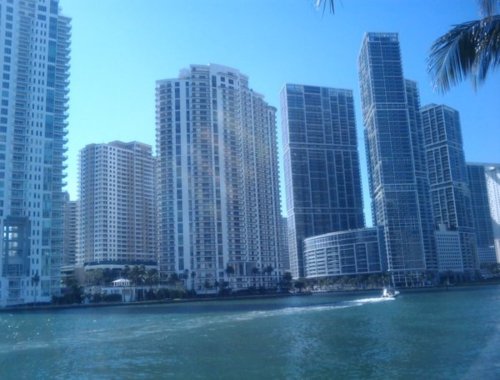 Click here for a detailed description of Tri-Rail's present and future impact on Clematis Street.

Click here for the official Tri-Rail site, including schedules